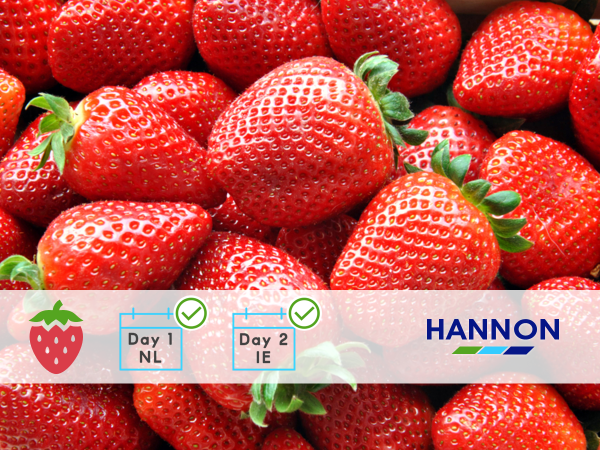 Dutch Strawberries are in Demand
The Netherlands has long had a proven track record of supplying UK and Ireland markets with reliable and high quality fresh fruit, berries and vegetables.
Dutch strawberries are in demand.  Our Dutch transport hub in Poeldijk has been transporting fresh strawberries to Ireland for over 15 years and each year the volume of strawberry and other soft fruit consignments we have carried to Ireland has increased.
The season is also getting longer – 15 years ago we mainly transported strawberries from Holland between June to late September / early October.
Last week saw the Dutch Strawberry Day and International Soft Fruit Conference go ahead after its postponement in September 2022 due to Covid.  The 11th January 2023 was designated Dutch Strawberry Day as part of the events in Den Bosch.  One of the key themes of Dutch Strawberry Day was sustainability and the possibility to grow strawberries sustainably year-round.
Dutch approaching year round production
The last 10 years has seen a more than doubling of the volume of greenhouse cultivated strawberries grown by Dutch producers which has stretched the Dutch strawberry season.  The Dutch strawberry nursery industry leads the way in year round production.  Nowhere in the world are so many strawberries grown in such a small area for as many months of the year as in the Netherlands.  The Dutch industry now cultivates around 80 million kg of strawberries each year and strawberries are now the Netherlands' third largest crop by area.
The industry in the Netherlands has invested heavily in greenhouses with full LED lighting to further increase energy efficiency.  In addition, by growing an increasing amount of varieties, year round cultivation of strawberries is possible.
Fast & reliable logistics links with Ireland
The quality and reliability of Dutch strawberry production together with its proximity in terms of logistics make it the ideal location for UK and Ireland wholesalers and supermarkets as a source of fresh strawberries to meet peaks in demand and off-seasons at home.
Irish soft fruit and berry importers are comfortable post-Brexit using a responsive mix of direct ferry and UK landbridge routes with an expectation that transport providers provide integrated customs clearance solutions to dynamically ensure exports move cross-border without delays.
HANNON Transport – Temperature Controlled Logistics – Ireland, UK & Europe
Our highly trained teams operate from bases in Northern Ireland, Rotterdam, Dublin & Paris.  Specialising in deliveries of time-sensitive fresh produce within a fully traceable company-owned network.
We offer the Irish temperature controlled fresh fruit and vegetable sectors daily full load (FTL) services with our refrigerated fleet covering all of mainland Europe.  Groupage (LTL) service also available from as little as 1 pallet.
Contact
sales@hannontransport.com
Benelux & northern France to Ireland
HANNON Transport can offer a reliable and cost-effective route for Irish soft fruit and berry importers and wholesalers doing business with suppliers in Netherlands.
Our highly experienced team has a long track record of delivering innovative, reliable, and scalable transport solutions.  Whether it's one pallet, a full load or a multi-load consignment we have the people and resources that can deliver for you.
Typically, we can collect your consignment from your supplier in the Netherlands by 2pm Day 1 and have it delivered to your premises in Ireland the next day.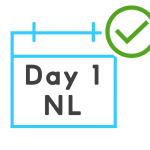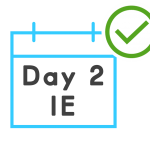 Our fully in-house Customs Administration Team provide complete customs administration solutions to ensure products move cross-border without delays.

HANNON Transport
Temperature Controlled Logistics
Ireland, UK & Europe
Get in touch to find out more about our daily refrigerated services providing transport and customs for consignments of soft fruit between Netherlands and Ireland…
Watch our video to see what we do…
Chilled & Frozen Logistics
Europe, UK & Ireland
Over 25 years experience
Over 400 dedicated employees, working from several European hubs, delivering operational excellence.