HANNON Transport Group Overview
Group overview of HANNON Transport – One of Ireland's Leading Refrigerated and General Hauliers
Our highly trained teams operate from bases in Northern Ireland, Rotterdam, Dublin & Paris. Specialising in deliveries of time-sensitive fresh produce within a fully traceable company-owned network.
Groupage Transport & Customs
Collection and staging movements between Europe, UK & Ireland
Over 25 years experience of European Transport
What do we offer?
Collection and staging movements between Europe, UK & Ireland.
Full Customs Clearance Services
24/7 Operation
Fresh Fruit & Vegetables Chilled Distribution
Meat & Dairy Chilled Distribution
Cut Flowers
Horticultural Product Distribution
Steel & Dry Freight Distribution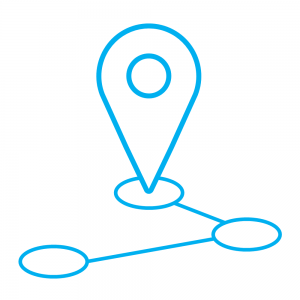 Full Track & Trace within company-owned network.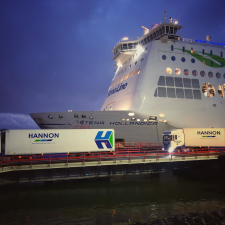 Over 400 dedicated employees, working from several European hubs, delivering operational excellence.
HANNON Transport Ltd (Northern Ireland)
Hannon Transport Ltd is the lead company in the group, providing core administrative, planning and fleet management services.
Our main office and operational facilities are located with in easy access to the M1 corridor and the ports of Belfast, Larne, Warrenpoint and Dublin.
Our West-East Customs Clearance teams is also based at Templepartick in within Northern Ireland.
HANNON Logistics Ltd (Republic of Ireland)
Our Dublin operation was created to fill the demand for a quality daily groupage service within Ireland.  Our facility in Blakes Cross, Co. Dublin is perfectly located to take advantage of logistics and transhipping efficiencies.
Hannon Logistics Ltd offers next day deliveries and collections throughout every county in Ireland, every day.
All first and last-mile deliveries are through Hannon's own fleet, without feeding into 3rd party carriers, thus ensuring the consistency of service and quality.
HANNON Logistics BV (Netherlands)
Our offices and distribution facility within the Netherlands is strategically located to service our broad range of customers.
With a depot located only a few minutes drive from the main ferry terminals of Rotterdam this bases Hannon in a key location for direct collections at growers, brokers and exporters' premises within Holland and Belguim.  Our Dutch depot individually manage the collection, staging and transportation of freight from mainland Europe to Ireland and the UK.
Our East-West Customs Clearance teams is also based at our Rotterdam hub in the Netherlands.
HANNON Logistics SAS (France)
Strategically based in Rungis International Market just 7Km south of Paris, HANNON Logistics SAS is the newest company within the HANNON group.
The company was set up in 2020 to extend our services further into the French, Italian and Spanish fresh produce markets.
With its own dedicated cross-docking and distribution hub right in the heart of Rungis International Market, HANNON Logistics SAS offers a daily, direct Groupage and Full-load service between France and Ireland.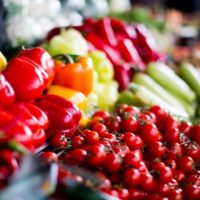 Key Sectors
Specialising in temperature-controlled transport of fresh produce, horticultural items and dry freight

Republic of Ireland
Tel: +353 1 8430664

Northern Ireland
Tel: +44 28 9265 1441
Netherlands
Tel: +31 85 0260300

France
Tel: +33 1818 05515