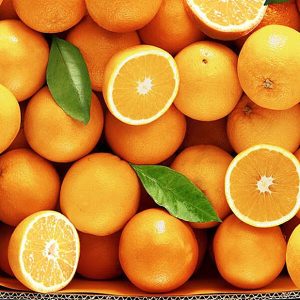 At Hannon, we are specialists in dealing with the logistical challenges of the international transport of fresh fruit & vegetables and we have both the experience and capability to assist customers with their business requirements during normal trading as well as seasonal peaks.
Our highly experienced driver workforce is skilled in the safe loading and unloading of pallets of fruit & vegetables which are often difficult to handle due to their height and lack of stability.
Our fleet of over-height refrigerated trailers and rigid vehicles allows our customers the option to build their pallets higher than with other transporters, thereby maximising customer value.
Our main flows of produce comprise importing from Netherlands, Belgium, France, Spain and Great Britain to the island of Ireland.  We also transport locally grown produce within the island of Ireland.  Our national service is managed out of our Blakes Cross Depot just north of Dublin.
From our Rungis depot in Paris, we offer a daily direct transport service to Ireland within a 48 hour time frame, allowing Irish clients to import some of the finest fresh European produce.
Our commitment to service is key to ensure that new and existing customers continue to choose us as their number one transport link.