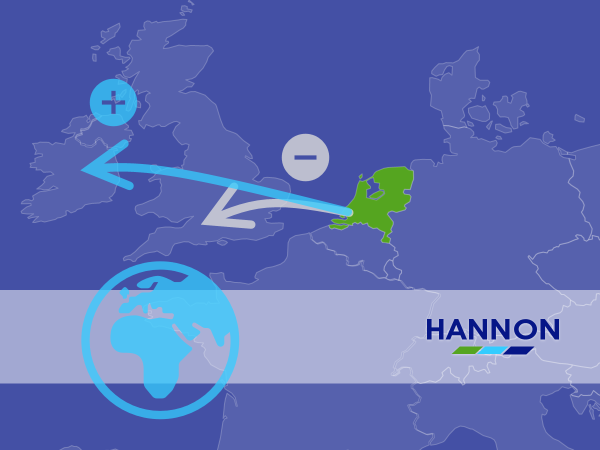 Dutch Fruit & Vegetable Exports to Ireland up 16%
2021 was a challenging year for all sectors across European economies with high transportation costs, sea freight container shortages, driver shortages, BREXIT and COVID lockdowns.
Looking at the Netherlands, in 2021 Dutch fresh fruit and vegetable trading remained fairly static with  €13.1 billion (+1% on 2020).  Around half of that figure was fruit and vegetable imported into Netherlands and then re-exported while the rest was homegrown Dutch fresh produce according to the Fresh Produce Centre's 2021 analysis.
Of all Dutch trade in fresh fruit and vegetable, 95% of all product traded (both Rest of World Imports & Homegrown Produce) remained in Europe.
What is interesting is the marked shift in both UK and Irish market trading in 2021 versus 2020 particularly given the overall total trading has remained fairly static (2021 +1% on 2020).
Sales value to Ireland in 2021 were up a huge +16% on the 2020 figure while the figure to UK was down -12% on 2020.  Only one of the other EU27 + UK countries (Italy +13%) saw a double-digit shift while UK was the only one of the EU27 + UK countries that recorded a drop in sales value for Dutch exports / re-exports.
The insight the data gives reveals that post-BREXIT the shift in trade to the UK from Netherlands is primarily down to fewer re-exports to the UK – UK importers seemingly now preferring to import direct to the UK from rest of World (ROW) and avoid double-import burden brought by BREXIT for those importers still reliant on EU trading hubs.
The figures for Ireland reveal the other face of this new reality – Irish importers and wholesalers are now moving trade from UK hubs to mainland EU hubs based in Netherlands, Belgium and northern France.
The quality and reliability of Dutch fruit and vegetable production together with its proximity in terms of logistics make it ideal for Irish wholesalers and importers as a source of fresh produce.  In 2023 we expect to see this trend to continue though the seismic shifts of 2021 vs 2020 are unlikely to be matched.
Irish companies are now comfortable post-Brexit using a responsive mix of direct ferry and UK landbridge routes with an expectation that transport providers provide integrated customs clearance solutions to dynamically ensure exports move cross-border without delays.
HANNON Transport – Temperature Controlled Logistics – Ireland, UK & Europe
Our highly trained teams operate from bases in Northern Ireland, Rotterdam, Dublin & Paris.  Specialising in deliveries of time-sensitive fresh produce within a fully traceable company-owned network.
We offer the Irish temperature controlled fresh fruit and vegetable sectors daily full load (FTL) services with our refrigerated fleet covering all of mainland Europe.  Groupage (LTL) service also available from as little as 1 pallet.
Contact
sales@hannontransport.com
Benelux & northern France to Ireland
HANNON Transport can offer a reliable and cost-effective route for Irish soft fruit and berry importers and wholesalers doing business with suppliers in Netherlands.
Our highly experienced team has a long track record of delivering innovative, reliable, and scalable transport solutions.  Whether it's one pallet, a full load or a multi-load consignment we have the people and resources that can deliver for you.
Typically, we can collect your consignment from your supplier in the Netherlands by 2pm Day 1 and have it delivered to your premises in Ireland the next day.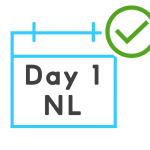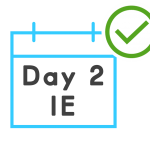 Our fully in-house Customs Administration Team provide complete customs administration solutions to ensure products move cross-border without delays.

Chilled & Frozen Logistics
Europe, UK & Ireland
Over 25 years experience
Over 400 dedicated employees, working from several European hubs, delivering operational excellence.
HANNON Transport
Temperature Controlled Logistics
Ireland, UK & Europe
Watch our company video...