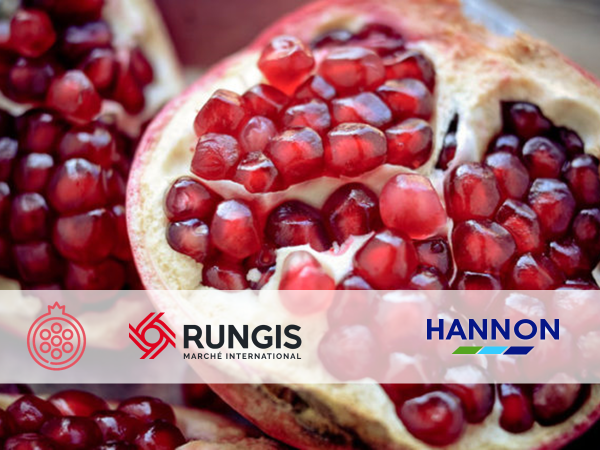 Did you know pomegranate is classified as a super fruit?
See the Top 5 health benefits of pomegranate below…
Originally found mostly in Middle Eastern cuisine, pomegranates are now increasingly popular across Europe for both flavour and health properties of the fruit.
Growers across Turkey, Greece and Tunisia have seen a huge increase over the last 10 years in the demand for the 'super fruit'.  We continue to see a significant use of Rungis International Market in Paris as a northern European hub for pomegranate for onward transit to UK and Ireland.
Earlier this month our guys in Rungis were on-hand to drop in on the Spotlight on Tunisian Pomegranate in the E3 pavilion to taste the very best in fresh pomegranate and also sample cooked pomegranate starters, main courses and deserts prepared by top chefs.
Our cross-dock facility in Rungis International Market, PARIS allows us to link Irish businesses with many Spanish Fruit & Vegetable suppliers who are already delivering into Rungis Market.
Top 5 health benefits
1. Can reduce the risk of heart disease
2. High in anti-oxidants that can help reduce inflammation
3. Can improve memory
4. Packed with vitamin C and fibre that can boost immune system and gut health
5. May improve athletic performance and improve recovery after weight training sessions
The quality and reliability of pomegranate available within Rungis International Market, Paris together with its proximity in terms of logistics make it the ideal for UK and Ireland wholesalers and supermarkets as a source of fresh top quality pomegranate.
Irish soft fruit importers are comfortable post-Brexit using a responsive mix of direct ferry and UK landbridge routes with an expectation that transport providers provide integrated customs clearance solutions to dynamically ensure exports move cross-border without delays.
HANNON Transport – Temperature Controlled Logistics – Ireland, UK & Europe
Our highly trained teams operate from bases in Northern Ireland, Rotterdam, Dublin & Paris.  Specialising in deliveries of time-sensitive fresh produce within a fully traceable company-owned network.
We offer the Irish temperature controlled fresh fruit and vegetable sectors daily full load (FTL) services with our refrigerated fleet covering all of mainland Europe.  Groupage (LTL) service also available from as little as 1 pallet.
Contact
sales@hannontransport.com
Benelux & northern France to Ireland
HANNON Transport can offer a reliable and cost-effective route for Irish soft fruit and berry importers and wholesalers doing business with suppliers in northern France and Benelux.
Our highly experienced team has a long track record of delivering innovative, reliable, and scalable transport solutions.  Whether it's one pallet, a full load or a multi-load consignment we have the people and resources that can deliver for you.
Typically, we can collect your consignment from your supplier in northern France by 2pm Day 1 and have it delivered to your premises in Ireland the next day.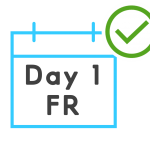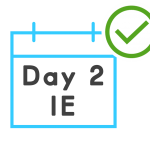 Our fully in-house Customs Administration Team provide complete customs administration solutions to ensure products move cross-border without delays.

Chilled & Frozen Logistics
Europe, UK & Ireland
Over 25 years experience
Over 400 dedicated employees, working from several European hubs, delivering operational excellence.
HANNON Transport
Temperature Controlled Logistics
Ireland, UK & Europe
Watch our company video...