2022 has been a strong year for Irish meat exports
The Export Performance and Prospects Report for 2022/2023 published by Bord Bia this morning (Wednesday, January 11 2023) makes good reading for the sector.
2022 has been a strong year for Irish meat exports. Meat and livestock exports totalled €4 billion in 2022. Irish beef exports led the way and were the largest contributor to the meat sector, valued at €2.5 billion, up 18% in terms of value on 2021.
The European Union remained the largest export market followed by the UK.
While inflationary effects have pushed the value of exports up to record levels volumes are also up.
Meat exporters are constantly reviewing their logistics mix to ensure transport channels remain optimised. The UK landbridge remains a highly reliable and cost-effective route to European markets for Irish meat exporters.
Irish meat and dairy exporters are comfortable post-Brexit using a responsive mix of direct ferry and UK landbridge routes with an expectation that transport providers provide integrated customs clearance solutions to dynamically ensure exports move cross-border without delays.
HANNON Transport – Temperature Controlled Logistics – Ireland, UK & Europe
Our highly trained teams operate from bases in Northern Ireland, Rotterdam, Dublin & Paris. Specialising in deliveries of time-sensitive fresh produce within a fully traceable company-owned network.
We offer the Irish meat sector daily full load (FTL) services with our refrigerated fleet covering all of mainland Europe. Groupage service available from as little as 1 pallet.
Contact
sales@hannontransport.com
IE/GB to Benelux & northern France
HANNON Transport can offer a reliable and cost-effective route for UK & Ireland fresh produce exporters and importers doing business in northern Europe.
Our highly experienced team has a long track record of delivering innovative, reliable, and scalable transport solutions.  Whether it's one pallet, a full load or a multi-load consignment we have the people and resources that can deliver for you.
Typically, we can collect your consignment from your premises in Ireland or UK before 2pm Day 1 and have it delivered in Belgium, Luxembourg, Netherlands or northern France the next day.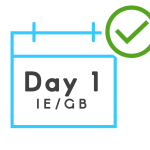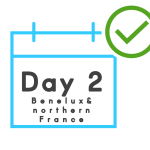 Our fully in-house Customs Administration Team provide complete customs administration solutions to ensure products move cross-border without delays.

Chilled & Frozen Logistics
Europe, UK & Ireland
Over 25 years experience
Over 400 dedicated employees, working from several European hubs, delivering operational excellence.
HANNON Transport
Temperature Controlled Logistics
Ireland, UK & Europe
Watch our company video...