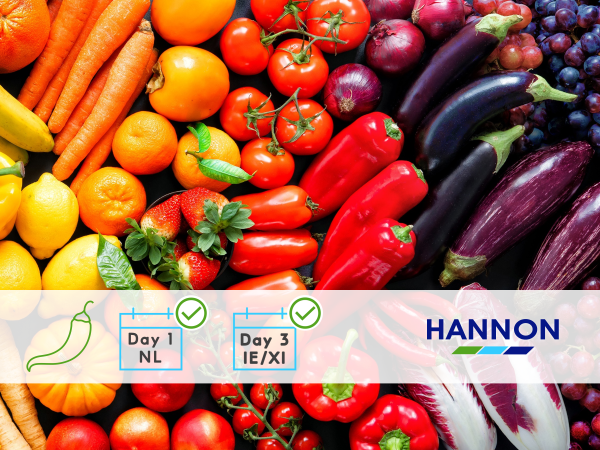 Dutch Vegetable Exports in Full Swing
The Netherlands is a major exporter of fresh vegetables both home grown and re-exported from Spain, Italy and other European countries.  During May, we see a significant increase in consignments of  tomatoes, bell peppers, cucumbers, aubergines and lettuce.   The flow of fresh vegetables from Holland to Ireland is vital to ensuring our supermarket shelves are fully stocked throughout the summer.
Transporting Seasonal Fresh Dutch Vegetables from Holland to Ireland: Importance for Irish Supermarkets and Wholesalers
May marks the arrival of Dutch fresh produce season, bringing an abundance of seasonal fresh vegetables from Holland.  The transportation of these vegetables from Holland to Ireland plays a crucial role in meeting the demands of Irish supermarkets and wholesalers, ensuring a steady supply of high-quality produce.
Efficient logistics and coordination are vital in transporting these seasonal vegetables.  Specialised refrigerated trailers with temperature-control systems maintain the optimal conditions needed to preserve freshness and quality.  Typically, full loads (FTL) and groupage (LTL) consignments travel via Hook of Holland / Hoek van Holland  to Harwich or Rotterdam to Hull and then use the UK landbridge to cross to Ireland via Holyhead to Dublin.  The UK landbridge still represents the quickest route and together with specialist temperature controlled trailers ensures that they retain their crispness and nutritional value throughout the journey and stay fresher for longer for Irish consumers..
The importance of timely transportation is particularly crucial for our Irish supermarkets and wholesalers.  These businesses rely on a steady supply of fresh produce to meet customer demand and maintain their reputation for quality.  By receiving regular shipments of seasonal fresh Dutch vegetables, they can offer a wide range of options to their customers, catering to their preferences and providing them with the freshest ingredients available.
Moreover, the transportation process adheres to new post-BREXIT customs clearance and border regulations, ensuring that the vegetables meet the necessary standards for safety and quality.  The required documentation, such as phytosanitary certificates, guarantees that the produce is compliant with import and export regulations.  This provides assurance to Irish supermarkets and wholesalers, giving them confidence in the produce they receive and sell to their customers.
Upon arrival in Ireland, the seasonal fresh Dutch vegetables are quickly distributed to supermarkets and wholesalers.  These businesses play a vital role in making the produce accessible to consumers across the country. The vibrant colours and exceptional flavours of these vegetables enhance the culinary offerings in Irish households, restaurants, and other food establishments.
The transportation of seasonal fresh Dutch vegetables from Holland to Ireland in May is of significant importance to Irish supermarkets and wholesalers.  It ensures a consistent supply of high-quality produce, meeting customer demand and contributing to the diversity and freshness of available options.  The transportation process we provide supports the culinary landscape in Ireland, allowing consumers to enjoy the best flavours of the season.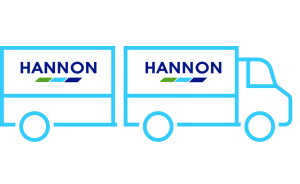 Complex Supply Chain
The complex supply chain required to handle the increased business from supermarkets and wholesalers and meet the anticipated surge in end customer demand over Spring & Summer will have been set in motion months in advance.
To deliver fresh vegetables across Ireland in pristine condition takes weeks of work and planning across our Fresh Produce Teams in Holland and Ireland.
Logistics and transport has a lot of moving parts – quite literally.  To ensure efficient and effective just-in-time (JIT) delivery, our Fresh Produce Transport & Planning Teams have needed to meticulously resource plan a wide range of tasks that takes expert knowledge and experience.
Load Planning
Route Planning & Optimisation
Ferry Bookings
Driver Management
Vehicle Capacity & Utilisation Optimisation
Cross-Docking Optimisation
Last-Mile Delivery
Real-time Monitoring & Vehicle Tracking
Maintaining High Level of Customer Service
Additionally, post-BREXIT (particularly UK landbridge) additional regulations and customs procedures are now in place.  Our in-house Customs Clearance Teams in Holland and Ireland have worked seamlessly with our Transport Teams to ensure products have continued to move across borders without delays.
Cultivation and Harvesting:
Dutch farmers cultivate fresh produce in fields or under controlled conditions, providing optimal temperature, lighting, and nutrient levels to produce healthy vegetables.  Once the vegetables reach their ideal maturity, they are carefully harvested by skilled workers, ensuring they are not damaged during the process.
Sorting and Packaging:
After harvesting, the vegetables undergo a  sorting process.  They are classified based on their size, colour, and quality to meet the specific requirements of the Irish market.  The selected products are then carefully packed in protective crates or cartons, and loaded on to Euro Pallets which provide stability and protection during transportation.
Temperature Control and Preservation:
Maintaining freshness during transportation is crucial to ensure their quality on arrival.  To achieve this, specialised refrigerated trailers with temperature-regulating systems are used to keep ideal temperature, typically around 10 to 13 degrees Celsius.   We use our our own, fully-owned trucks, trailers and equipment throughout.  This controlled environment helps to slow down the ripening process and extend the peppers' shelf life.

Logistics and Transport:
Transporting fresh produce from Holland to Ireland involves a well-organised logistics operation.  Efficient coordination between growers, distributors, and transportation companies ensures smooth handling and timely delivery.  NL to GB then GB to IE sea freight via UK landbridge road transportation are the most common methods used for this journey, taking advantage of the well-connected, tried and tested infrastructure.
Customs and Border Regulations:
As the bell peppers cross international borders, adherence to customs and border regulations becomes crucial. Documentation, including phytosanitary certificates, is prepared to ensure compliance with the regulations governing the import and export of agricultural products. This ensures the peppers meet the required standards for safety and quality.

Arrival and Distribution:
In Ireland, the fresh produce is quickly offloaded and transported to wholesalers and distribution centres.  Our transport facility in Lusk, Co Dublin acts as a cross-docking hub allowing consignments to be broken down into smaller, mixed consignment for last-mile transport to other end customers.  Efficient logistics networks ensure minimal delay between arrival and distribution to maintain freshness.
Holland is the primary origin of horticultural products and flower exports with the UK & Ireland being one of the main destinations.  According to the International Trade Centre trade map, the Netherlands total fresh cut flower and horticultural exports in 2021 was valued at £6.7 billion.
We are specialists in providing a daily import, distribution and delivery service to the Horticultural sector.  We have been transporting horticultural products and fresh cut flowers to Ireland for over 30 years and each year the volume of consignments we have carried to Ireland has increased.
Fast & reliable logistics links with Ireland
The quality and reliability of Dutch horticultural and fresh cut flower production together with its proximity in terms of logistics make it the ideal location for UK and Ireland wholesalers, garden centres, nurseries and supermarkets to meet peaks in demand and off-seasons at home.
Irish horticultural importers are comfortable post-Brexit using a responsive mix of direct ferry and UK landbridge routes with an expectation that transport providers provide integrated customs clearance solutions to dynamically ensure exports move cross-border without delays.
HANNON Transport – Temperature Controlled Logistics – Ireland, UK & Europe
Our highly trained teams operate from bases in Northern Ireland, Rotterdam, Dublin & Paris.  Specialising in deliveries of time-sensitive fresh produce within a fully traceable company-owned network.
We offer the Irish temperature controlled horticultural sectors daily full load (FTL) services with our refrigerated fleet covering all of mainland Europe.  Groupage (LTL) service also available from as little as 1 pallet.
Contact
sales@hannontransport.com
Benelux & northern France to Ireland
HANNON Transport can offer a reliable and cost-effective route for fresh produce importers and wholesalers doing business with suppliers in Netherlands.
Our highly experienced team has a long track record of delivering innovative, reliable, and scalable transport solutions.  Whether it's one pallet, a full load or a multi-load consignment we have the people and resources that can deliver for you.
Typically, we can collect your consignment from your supplier in the Netherlands by 2pm Day 1 and have it delivered to your premises in Ireland for Day 3.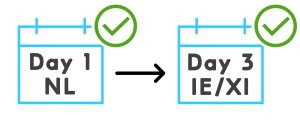 Our fully in-house Customs Administration Team provide complete customs administration solutions to ensure products move cross-border without delays.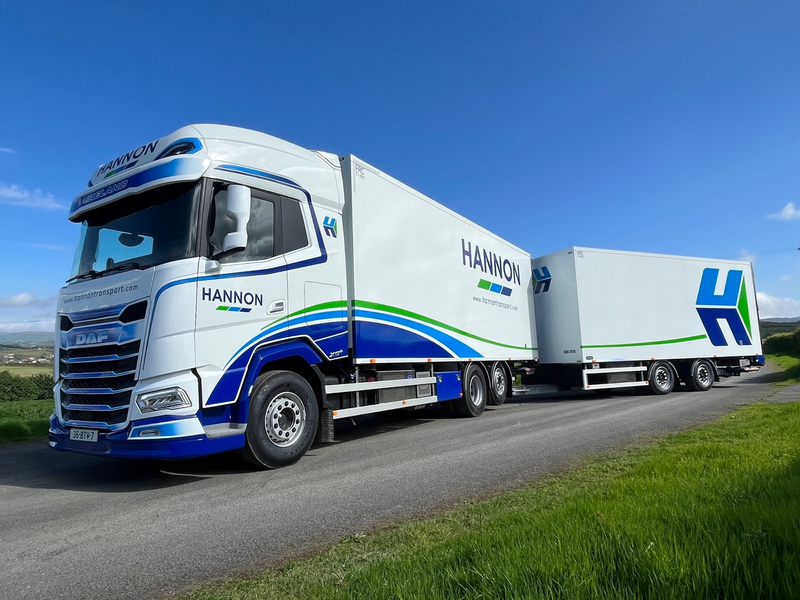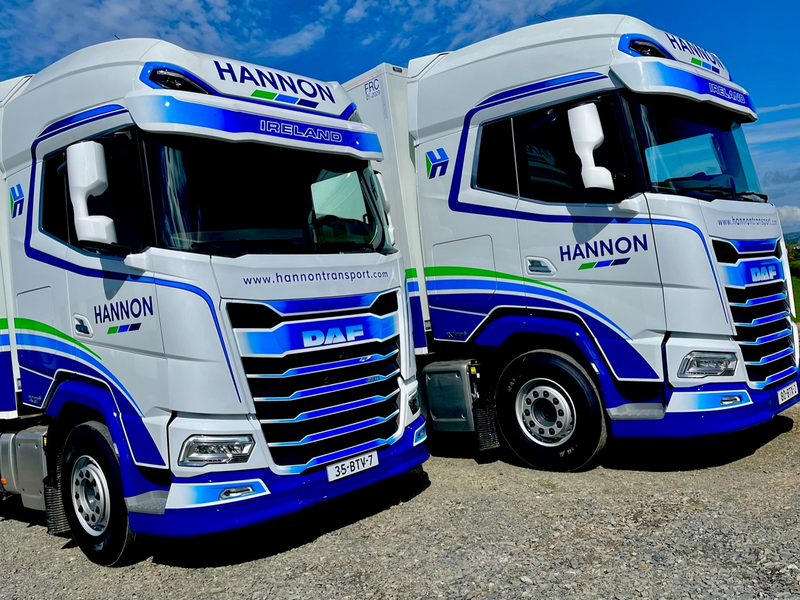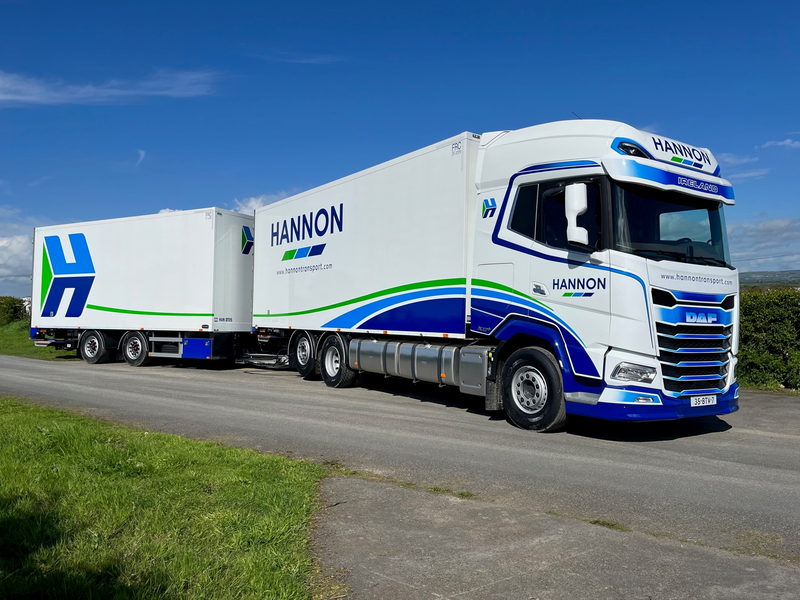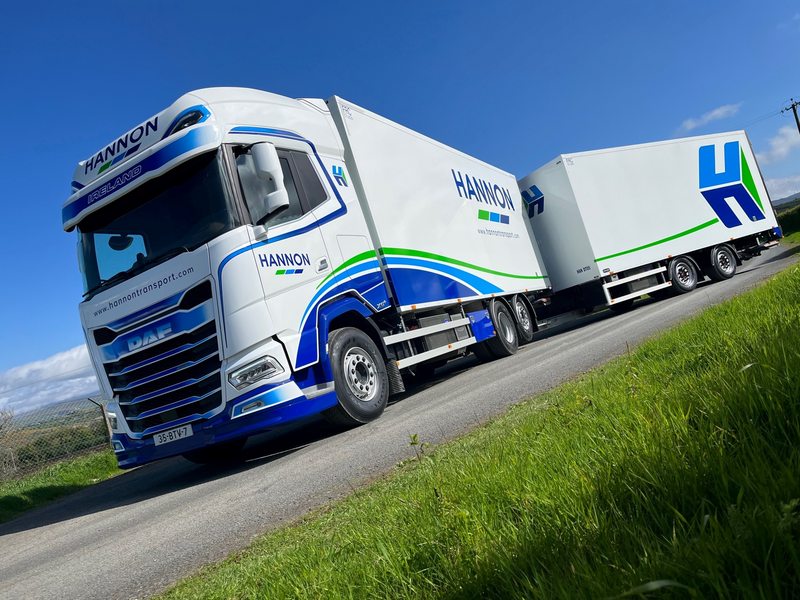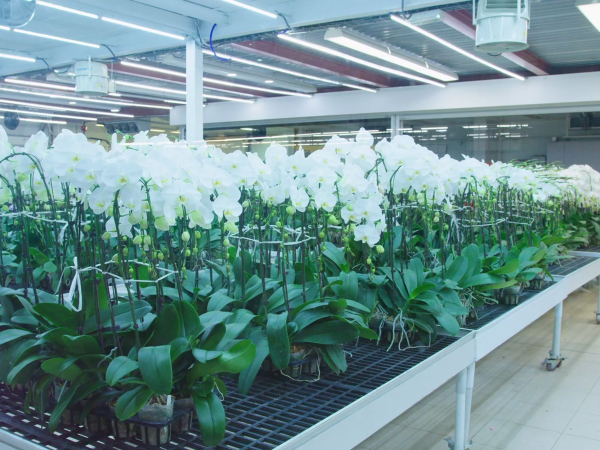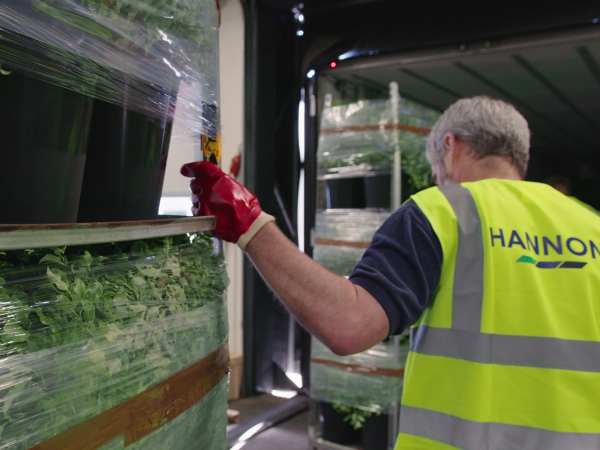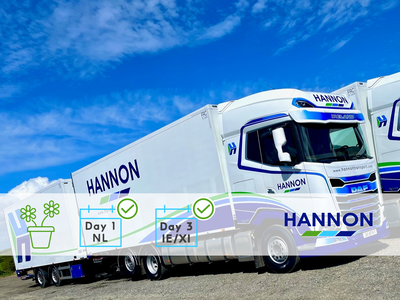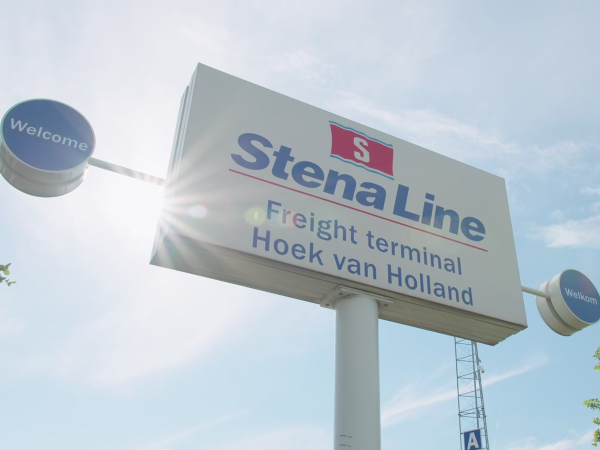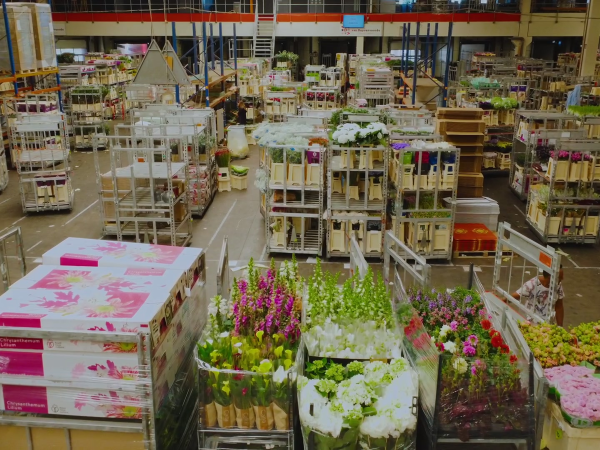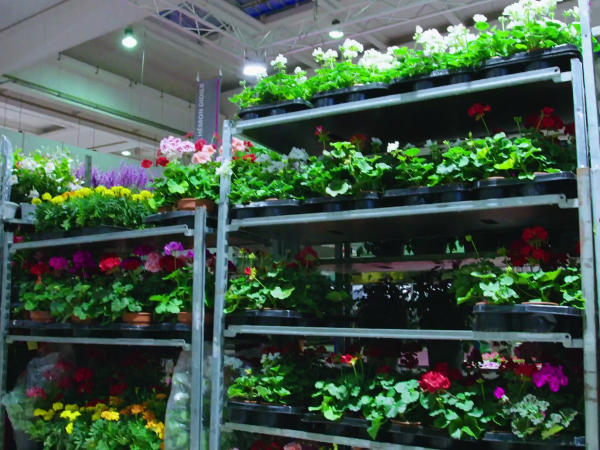 HANNON Transport
Temperature Controlled Logistics
Ireland, UK & Europe
Get in touch to find out more about our daily refrigerated services providing transport and customs for consignments of fresh produce between Netherlands and Ireland…
Watch our video to see what we do…
Chilled & Frozen Logistics
Europe, UK & Ireland
Over 25 years experience
Over 400 dedicated employees, working from several European hubs, delivering operational excellence.