Frozen food movements see significant rise in 2020
Frozen food movements see significant rise in 2020
By any standards, 2020 has been an unusual year in transport.  Between BREXIT and Covid, the UK, Ireland and EU logistics sectors have faced one of the most difficult and disruptive years in history.  Successful logistics companies need two key ingredients – strategic planning and the ability to be be both flexible and reactive to those events and situations that cannot be foreseen.
Fortunately, through resilience and forward-thinking our business and many of our customers have been able to continue operations throughout the pandemic and have successfully navigated the challenges posed by Brexit.
In June 2020, HANNON opened a major new hub in Rungis International Market, Paris as part of our development and Brexit-preparation plans.
We have been fortunate that we have seen growth across all sectors.  The growth we have experienced has been down to a degree of fortune but also the ability of our customers to be responsive to the changes that the 2 major events of 2020 have brought.
While we have seen growth across all sectors, it is the frozen food sector that has seen the most pronounced shift in the last 12 months.  Industry reports suggest that consumers are increasingly using supermarket online delivery and spending more per shop and are buying more frozen food than ever before.  Our planning and operations team has been able to successfully adapt to meet both the overall increase in transport requirements and the jump in frozen food transport.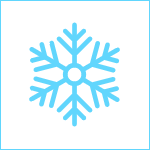 Chilled & Frozen Logistics
Europe, UK & Ireland
Over 25 years experience
Over 400 dedicated employees, working from several European hubs, delivering operational excellence.